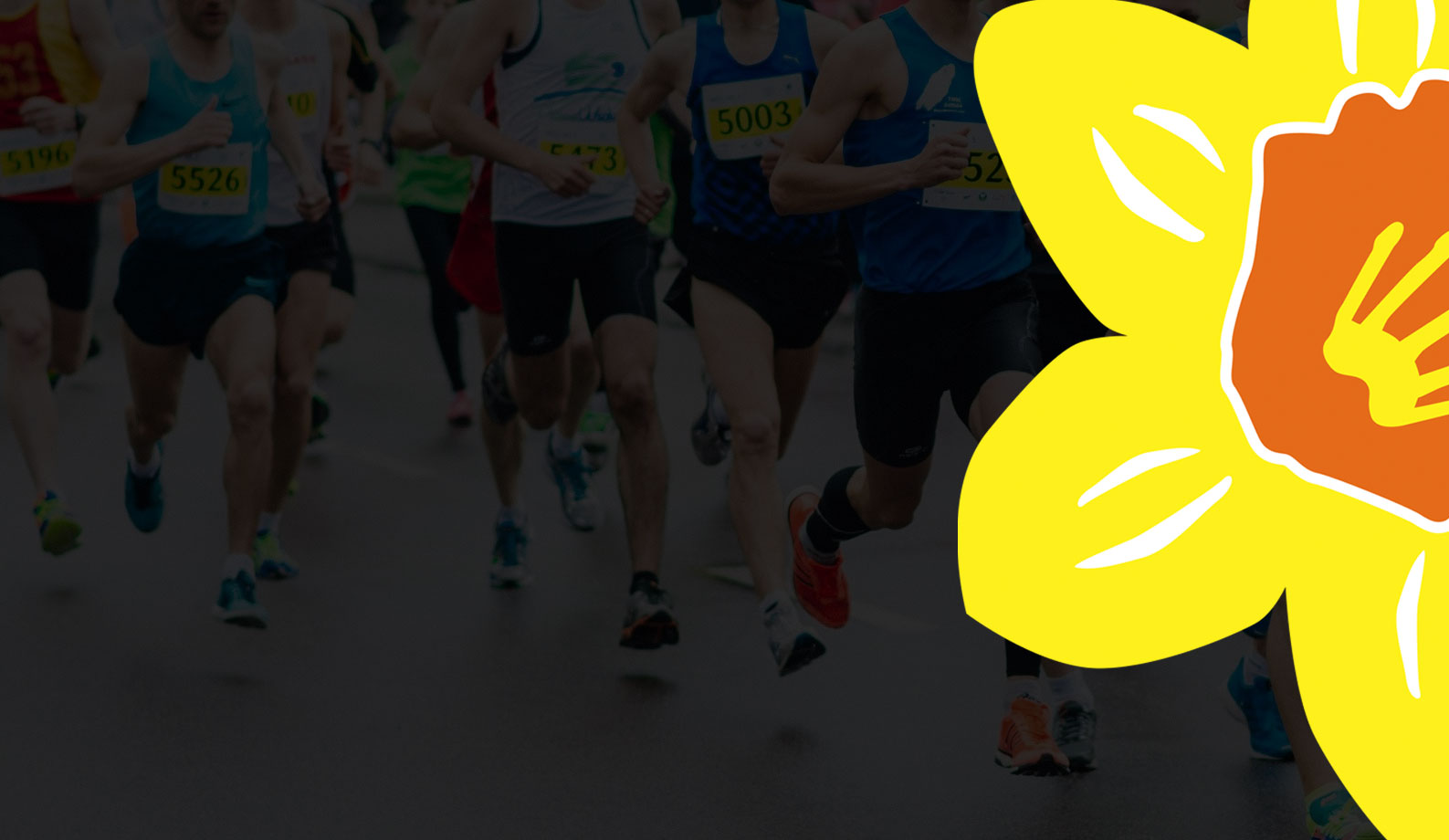 Slide Background
Yes, We're Back Again for 2024!
Sunday 28th January 2024
Start time 0930
Entries Now Open
Entry fee £23 (UKA Affiliated) / £25 (Unaffiliated)

£20 (Unaffiliated) / £18 (UKA Affiliated) without technical t-shirt
The Stockport Daffodil 10k offers
Brought to you by Sports Feet, in conjunction with Crazy Legs Events
Sports Feet opened their doors in September 2020 during the pandemic, having been retailers in Hazel Grove since 1998. The owners, Alison & Dave – both keen runners – recognise that the success of any traditional independent high street retailer is to be involved with the local community. The popularity of their social runs from the shop proves they are heading in the right direction.
Crazy Legs Events have been involved in event timing since the 1990's and their expertise will ensure the event will run smoothly.
Entry fee £25 (non affiliated)
£23 (affiliated)

Following a fantastic first year the Daffodil 10k returns for 2023, promoted again by Sports Feet in conjunction with Crazy Legs Events. The race will be held on a closed road course in Stockport starting on Jackson's Lane and taking in Chester Road/Woodford Road and a section of the A555 (Airport Link Road)
*10k run on closed roads*
*Bespoke wooden medal*
*Chip Timing*
*Baggage store (at Race HQ)*
*£250 cash prize for 1st male / 1st female and prizes for 2nd/3rd male/female plus prizes for vets in age groups from 40 plus team prizes (3 to count male/female)*
*Race photos*
*Licenced by UKA (runbritain) with course measurement certificate*
*Water station*
*First Aid*
Entries limited to 2500

Minimum Age 16

Numbers/timing chips can either be collected from the Sports Feet shop in Hazel Grove from Thursday 26th - Saturday 28th or collected on the day of the race.

Please let us know if you expect to take longer than 1 hour 45 minutes to complete the course
Starting on Jacksons Lane, turning onto Chester Road/Woodford Road. Joining the path at the side of the A555 (Airport Link Road), before joining the carriageway towards Fiveways. Then turnaround back towards the oil terminal roundabout. Another turnaround at the bridlepath, up the cycle path back onto Woodford Road with a finish on Chester Road.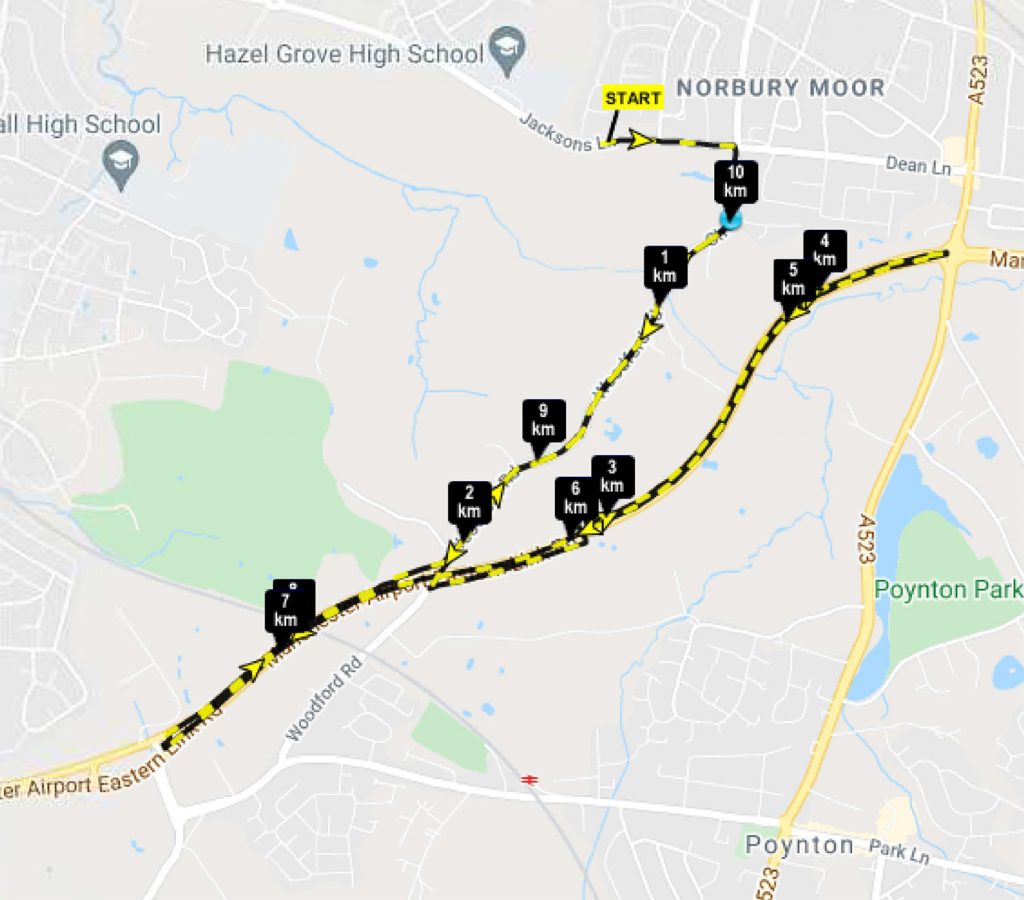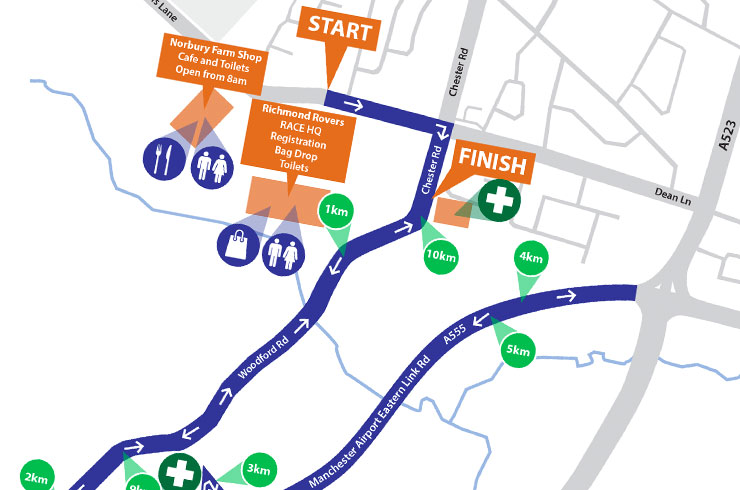 View our race map to find out where all the important key points our on the day including the route, parking, HQ, bag drop, first aid points and toliets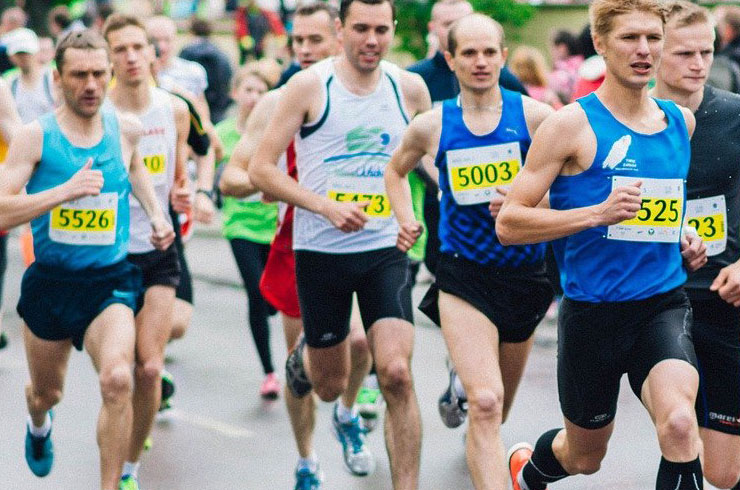 Here you will find the answers to questions we get asked the most about, if you still can't see what you are looking for please contact via email or phone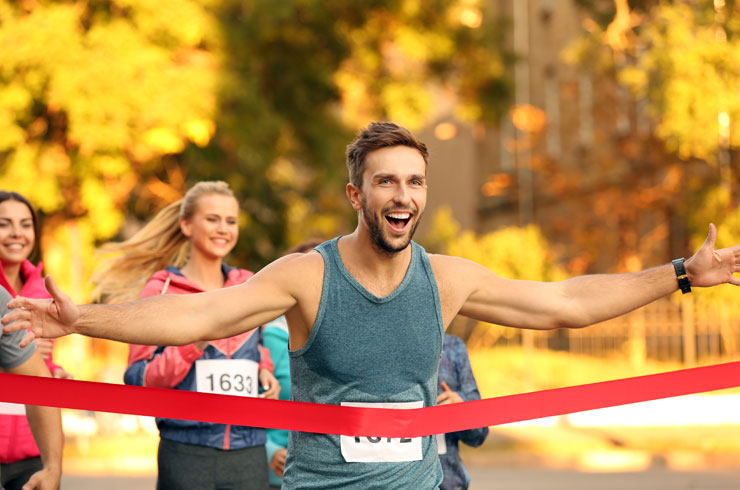 Everything you need to know about the event on the day can be found here, including facilities, ties, dates, safety, spectating, results, times and much more